Step 3,
Availability
(shown when you're editing any of
your listings
has an updated user interface (UI) to help you more easily add and remove blocks from each listing's calendar.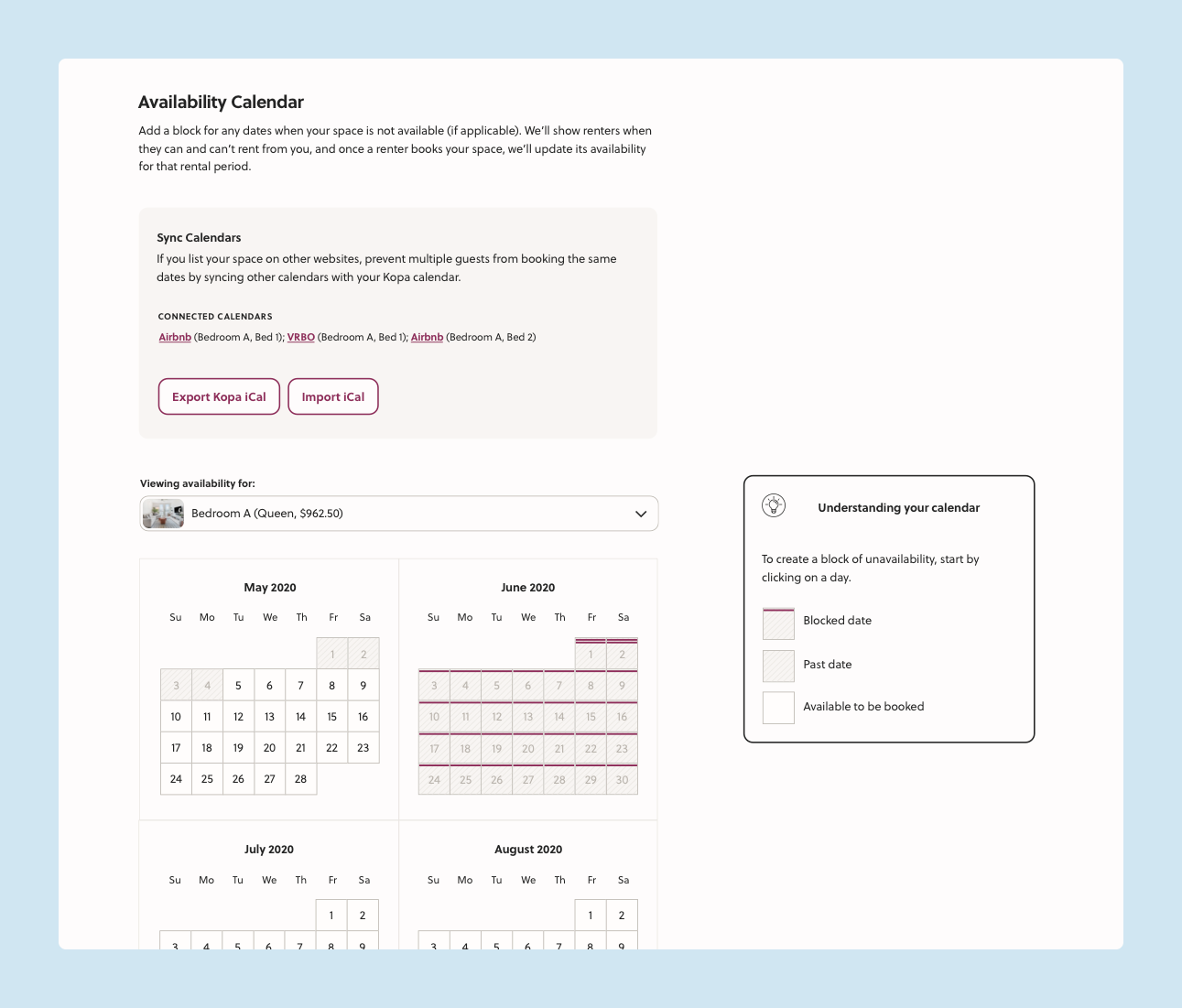 __
We've seen lots of hosts accidentally block off dates, thinking that they were actually making them available.
Keeping your calendar up-to-date and as accurate as possible is one of the most important things you need to do as a Kopa host.
__
View the new key to see what each coloring means
Easily add and remove blocks
Importing iCal links from Airbnb, VRBO, and other platforms is easier
Now showing 6 months at a time only, with the option to show 6 more months, rather than having both a yearly and monthly view