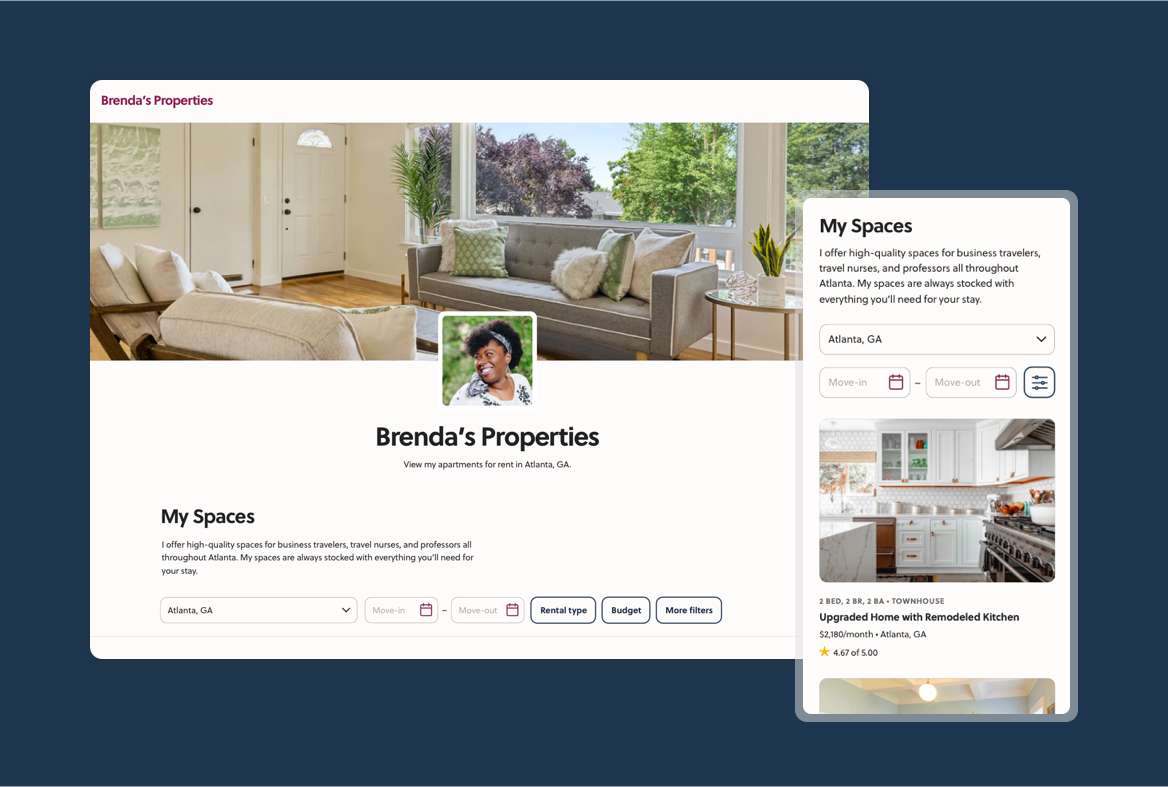 You can now create your own rental property website with Kopa's new tool, Website Builder.
Through the Website Builder, hosts can:
Be independent of platforms and have a central place for all their bookings
Create their own custom website, branded entirely for them/their business, in just a few minutes.
Get direct bookings by telling any interested renter to book on their custom website
Receive online payments
Offer special discounts
Seamlessly cross-post on the Kopa marketplace for free
Who is Website Builder for?
The Website Builder can be used by anyone with 1 or more properties. The hosts who have created their own websites through Website Builder have been hosts who want to:
Avoid service fees from other platforms
Keep all their renters' information and payments in one place
Want to prevent competition with other hosts and properties
Do short-, mid-, and/or long-term rentals